No matter what line of work you're in, professional or personal conflicts are almost certain to occur – which is why it's critical to have a variety of conflict resolution methods on hand.
Workplace stress, which is often linked with conflict, is projected to cost the Australian economy over $15 billion per year, which means it may have a devastating effect on your business's bottom line. As a manager/leader, resolving conflicts is critical to your job. While it may be uncomfortable, it is one of the most critical tasks you will do on a daily basis.
Learning how to settle a workplace dispute successfully is one of the most valuable talents anybody can possess, as it ensures that your workplace remains productive, happy, and unified. – which is a recipe for success!
Conflict is often unavoidable, despite people's best efforts. To assist you in navigating the murky seas of conflict, we've compiled a list of techniques for resolving disputes in a manner that benefits everyone involved.
How to manage conflict in the workplace
1. Listen before you speak.
While it may be tempting to plunge headfirst into resolving a professional dispute, this may be detrimental. As long as you communicate with everyone in the same way and actively listen to everyone, you may begin figuring out the best approach to resolve a dispute.
Attempting to find a remedy before fully comprehending the source of the issue may result in future complications. Additionally, it's beneficial to have your own sounding board (ideally someone who is not involved in the dispute), so you can verify that you're staying objective and resolving problems in the most effective manner possible.
2. Ensure everyone has a voice.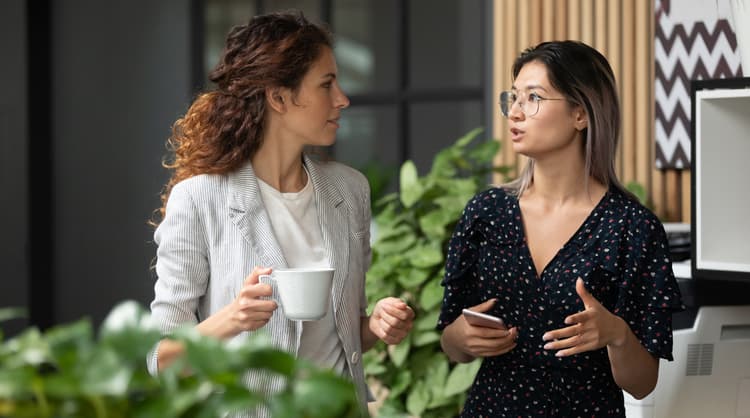 Those that are naturally more confident and outgoing will be more outspoken about their worries during conflict, but this does not always imply they are correct. It is critical to establish an environment in which everyone feels comfortable sharing – which may be accomplished via a mix of group and individual sessions.
As in any scenario, it's critical to adapt your approach to your workers' needs and then try dispute resolution from there. In the workplace, there are four primary modes of communication: vocal, nonverbal, telephone, and written.
Each individual will have a preferred means of communicating their concerns, whether through email, phone, or face-to-face, so allow individuals to communicate in the manner that is most comfortable for them, rather than trying a 'one size fits all' approach.
3. Find common ground.
Because many disputes arise because employees are attempting to do what they think is best for the company, holding a meeting to address their concerns is an excellent way of resolving them. It is probable that those engaged in the dispute will reach an agreement on the most effective approach to address an issue or problem, which will then offer a path ahead.
It is critical to believe in your workers' ability to settle conflicts professionally rather than turning to personal assaults. This increases their trust in your leadership because it demonstrates that you believe in both their competence as workers and their integrity as individuals.
4. Don't put a solution off.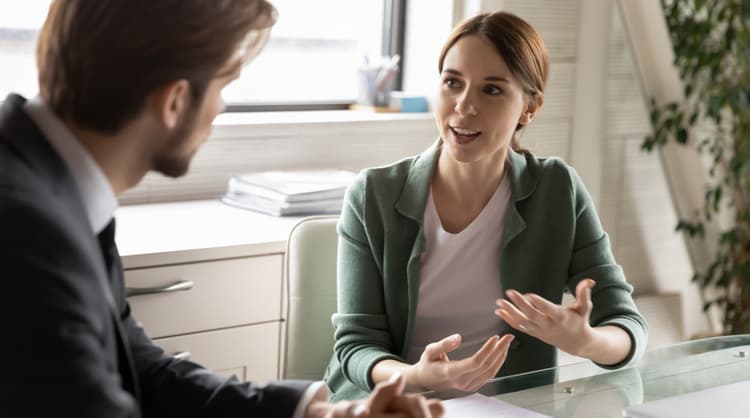 While it may be tempting to put off resolving a disagreement, doing so will only exacerbate the situation. Employee or colleague resentment against one another (and possibly toward you) may result in a decline in employee morale and performance, which can signal catastrophe for the company.
While it is critical not to hurry toward a solution, waiting too long may be as harmful, and it is difficult to reverse the consequences of an employee split. When trying to resolve a dispute, maintain confidence, composure, and control.
5. Don't choose sides.
Employees want to be heard and appreciated, and it is critical to maintain objectivity. While you may favor one person over another or believe they are more convincing, it is critical to maintain your composure and neutrality in order to get the best outcome.
Conflict resolution is an excellent opportunity for you to set an example as a workplace leader, and being influenced in one direction or the other will undermine your workers' trust in you. A successful team is one that is unified, therefore instill confidence in all your workers that if they approach you about a possible cause of conflict, you will resolve it,  you can solve it in a manner that considers the underlying problem, not simply the individuals involved.
6. Consider further study.
Consider the benefits of learning various leadership and management methods. Fortunately, there are a variety of various credentials available to help you fine-tune and enhance your management style. 95 percent of individuals who received training stated that it assisted them in identifying constructive ways to resolve conflict, indicating that it may significantly improve your leadership skills.
For instance, the BSB40520 – Certificate IV in Leadership and Management can instill the confidence necessary to make a difference in your chosen profession while also teaching you transferable abilities. It's an excellent opportunity to broaden your skill set while also acquiring practical talents that will instantly benefit your team's performance.